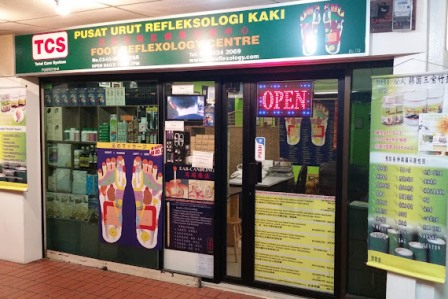 TCS Foot Reflexology
Information of TCS Foot Reflexology
Place Name: TCS Foot Reflexology
Address: A2-07, Leve 2, Komtar, Jln Penang, 10000 George Town, Penang, Malaysia
Hours:

Sunday 11AM–6PM
Monday 11AM–6PM
Tuesday Closed
Wednesday 11AM–6PM
Thursday 11AM–6PM
Friday 11AM–6PM
Saturday 11AM–6PM

Phone: +60124993233
Facebook: https://www.facebook.com/tcsreflexology/
Location: Maps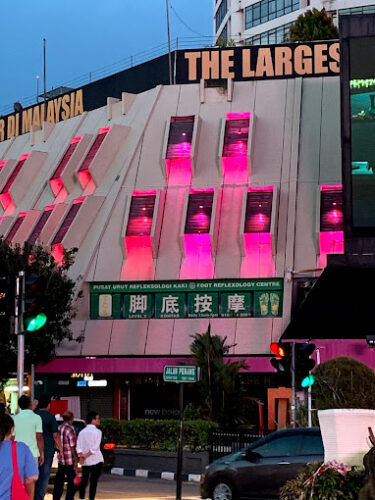 TCS Foot Reflexology Reviews
Jason Ho: Definitely recommended, very experienced therapist that places our health & well being as priority. My foot problem was solved on the spot despite visiting multiple medical professionals for treatments. Thank you !!
Lynn D Ong: Joseph massaged me and immediately identified I had back issues since a long time ago. Did not mention anything to him and yet through foot reflexology, he managed to mention about my health issues. Super impressed
Noel Fredilino: All 3 reflexologists (but well found out Jimmy has stopped to pursue another career) are good. No doubt it's painful reflexology but it's darn good…they will focus on those painful spots to help ease any pain or illness. Each treatment comes will ~5min or shoulder and neck massages.
Geogina Sia: Very Professional foot and shoulder massage. Right to the spot. Highly recommended. Friendly staffs. But need to book and then come back. There's some simple local stores to walk around upstairs. There's Aircon Malls like Gama, Prangin , 1st Avenue and good Street food infront of Sunway Hotel. Going back tomorrow again.
Tiro Seow: Very cozy environment, 100% skillful and, friendly and knowledgeable therapist, definitely must come and experience it yourself!
kelvin liu: A comfortable and clean massage centre helmed by uncle and Joseph. Staff were very friendly especially Joseph. Price at a bargain in the heart of Penang.