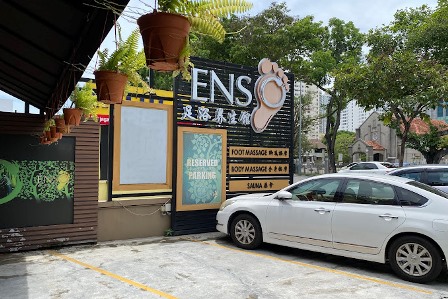 Enso Boutique Spa
Information of Enso Boutique Spa
Place Name: Enso Boutique Spa
Address: 223 C, Jalan Burma, 10050 George Town, Pulau Pinang, Malaysia
Hours:

Sunday 12PM–12AM
Monday 12PM–12AM
Tuesday 12PM–12AM
Wednesday 12PM–12AM
Thursday 12PM–12AM
Friday 12PM–12AM
Saturday 12PM–12AM

Phone: +60 4-226 3515
Facebook: https://www.facebook.com/Ensoburmahroad/
Instagram: https://www.instagram.com/ensoboutiquespa/
Location: Maps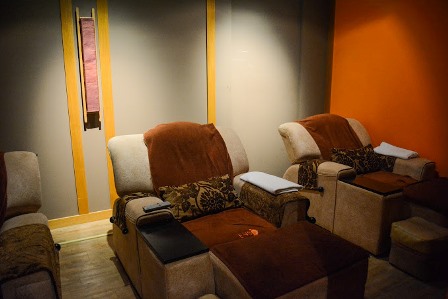 Enso Boutique Spa Reviews
Rachel Lin: Did 4 in 1 foot massage and head,neck,shoulder for 1st night and Uncle Hong was so good at detecting my problem spots and focused on those areas. My frozen neck and shoulders felt so much better and I could sleep soundly that night. Returned back next day before I fly for another hour of head, neck, shoulder. Super recommended. Rooms are also comfortable (only suggestion is to play music in the room). Customer service was also great- tried their best to find slots to suit us and lounge area for tea after massage is also relaxing!
Priscilla: I first visited in 2014 and had a memorable foot massage with foot soak.
Then in 2017 again for a body massage.
This time round the spa seems smaller (downsize?) with no foot soak. It sort of marred the wonderful experience I had.
This spa was about a 15 mins walk from courtyard so it was not exactly convenient yet too short for a grab ride.
The masseurs we had were fantastic though. The receptionist was friendly too, but reply by WhatsApp a little slow, otherwise we could've reached there earlier. They had slots for a Sunday night, compared to nearer spas which were full. Serene environment but a bit too dark.
Overall not as good as before but not too bad.
Tyng Yee Yong: I chance upon this spa randomly, to my surprise I'm impressed with such great service. From the start cleaning of feet to the massage process, it was done professionally and excellent. Place is cleaned and well organized. I like the extra touch of putting warm pillow on my shoulder while massage my feet. Reasonable price too. Absolutely love it and sure I'll be back again!
Chew Wen: Great experience. Receptionist very attentive. Got massaged by the male masseur. His hand is strong indeed. On point of every pressure he put. He can adjust his pressure if you tell him it's too strong. They have disposable underwear to put I just find it's funny to wear that outside my boxer. After massage served with nice ginger tea. Feel refreshed after.
Francesca Liang: Generally good massage place in Penang. Reception is friendly and the masseuse skill is not bad. Would come back again
Clarissa Say: If possible, try and get Sally, she's worth 3 times the price, has 80 years of experience and was a wizard at finding problem spots I didn't even know I had.
Boon Sim Ho: Friendly staff at the reception. Masseuse was polite also. Visited twice during my stay here, first day and last day. The first visit, my masseuse was a male masseuse. He had better skill, and gentle when I told him certain part is too sensitive. The second visit was a female masseuse, which I thought should have better skills and more gentle than the first. In the end, I felt she didn't have enough experience or training yet. Overall still a nice place, very affordable prices. Just make sure at the end of the massage, ask them to powder the feet, cause it's really oily.