Sundari Day Spa Seminyak
Sundari Day Spa – One of the most popular spas in Seminyak is the Sundari Day Spa. Here you will get the best service from all staff and therapists. The therapists who serve you are those who are experienced and professional in doing massage.
There are many services offered by Sundari Day Spa, including:
Massage Treatments: Slim and Trim Massage, Foot Reflexology, Sundari Ultimate Tension Relief, Deep Muscle Healing Massage, Sundari Signature Massage, Hot Lava Stone Massage
Body Treatments: Organic Body Scrub, Organic Aloe Vera Body Wrap, Volcanic Body Mask
Hand & Feet: Manicure, Pedicure, Hand or Foot Scrub, Nail Polish
Healing Rituals: Sundari Shakti Ritual, Sundari Amrita Ritual, Sundari Chitta Suddhi Ritual, Sundari Kayasiddhi Ritual, Sundari Bhakti Couple Ritual, Aloe Vera After Sun Cure, Sundari, Inspiration Rituals
You will get a unique experience at Sundari Day Spa. This spa place is built on the philosophy of blending traditional and modern healing techniques in combination with natural products known for their healing and beauty properties creating a blend that ensures absolute relaxation and rejuvenation.
Another thing that is the principle of Sundari Day Spa is to provide individualized and attentive treatments, with the same quality of spa services as that of a five-star hotel spa.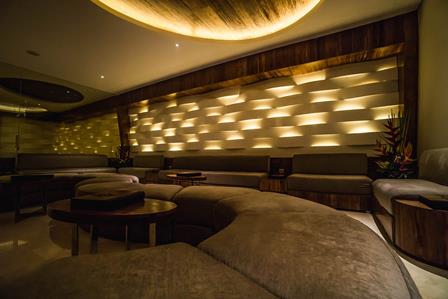 Sundari Day Spa Seminyak
Before you come to Sundari Day Spa, it would be nice to know information about Sundari Day Spa. The following is information on the address, telephone number and opening hours of Sundari Day Spa:
Place Name: Sundari Day Spa
Service: Day Spa in Seminyak (Seminyak, Badung Regency, Bali)
Address: Jalan Petitenget 7 Kerobokan, Seminyak, Kec. Kuta, Kabupaten Badung, Bali 80361
Phone Number: 0361735073
Hours:

Sunday 9AM–10PM
Monday 9AM–10PM
Tuesday 9AM–10PM
Wednesday 9AM–10PM
Thursday 9AM–10PM
Friday 9AM–10PM
Saturday 9AM–10PM

Website: sundari-dayspa.com
Location: Maps Sundari Day Spa
Instagram: Sundari Day Spa
That's the information about Sundari Day Spa that we can provide. If you want to add other information about Sundari Day Spa or want to share your experience, please write it in the comments column.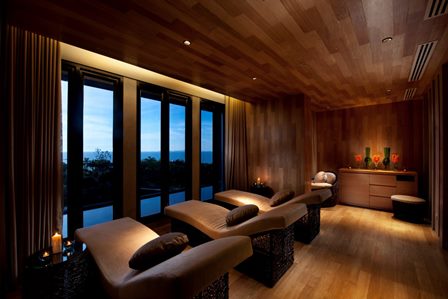 Sundari Day Spa Review
Sundari Day Spa has received many awards. They also have great reviews from past customers. Here are some reviews given by customers to Sundari Day Spa:
Carine Nguyen: Relaxing experience, professional treatment and friendly staff. Felt pampered and energised, highly recommended!
The staff is very caring, we came in a bit late due to traffic jam (to be taken into consideration!) and they kindly waited for us without an issue since we made a reservation.
The facilities are very clean, with a high-end feeling. For those who enjoy a totally quiet time, earplugs are complementary. A cushion is placed underneath your knees for a restful and comfortable experience.
Booked the deep hydration facial treatment, the therapist introduced the steps, which i found enjoyable, and regularly checked on my level of comfort. An extraction is offered, but not compulsory. The facial included head, shoulders and arms massage: very relaxing!
Hot ginger tea was offered after massage, as well as a feedback form.
Thank you for the experience 🙂
Halida Budining: Found this hidden gem spontaneously. And surprisingly they had very good massage & friendly massaseur. We were welcome with a good services. They offered a rosella tea and cold towel. The place also has a modern traditional Balinese design. We would love to be back again.
Ruth Arthur: I loved the entire experience. 💕 Amazing attention to detail..up there with the best fit out I have seen in a massage clinic plus top service and high level of care. Would definitely recommend and go again. Thank you 🙂💕
Keefe Tan: touted as one of the best spas in Bali and it certainly didn't disappoint. went for their 2 hour signature massage and it was amazing. the therapist really paid attention to the areas specified and I felt very refreshed afterwards. definitely going back!
Macy Moore: Amazing experience! From the moment I walked in and to the time I left it was unreal. Greeted right away, complimentary drink and towel. The spa was very clean, staff very friendly and did exactly what I wanted. Love that they inform you every time something changes in your massage and did an incredible job! The place is beyond beautiful and you have your own private room with water, snacks and a shower.
They provided the best service ! I literally have no complaints or anything to improve upon as they went above and beyond !
Wow 🙏🏻
Thank you to all the staff it was perfect.
Lucas Choo: The place is well decorated, neat and clean. Service staff are very polite, well mannered and professional as well. Opted for the signature massage and it was unique in its own way. Felt very comfortable and my male therapist really applied strength during the massage. Already booked a second visit before I head back home. Price point is a bit higher than most but I think it's worth the money. Highly recommended!
Theresia Intan: The best spa experience I've ever had! Even the ones that I've had in Jakarta not as good as this one! The ambience of the place is so calming and the decoration complements it. All of the staffs are so professional. The masseuse has done a wonderful job, made me asleep in the last hour of treatment! ;D I guess for the superb treatment, I could call it fair on the price. For anyone who visits Bali and want to relax and unwind, this is definitely the place for you to get your Balinese massage. Will coming back here again if I have the time to visit Bali again! Thank you Sundari Day Spa <3
Nik Gidis: Hands down. The best massage experience I've ever had in my life! The harmony, tranquility, serenity of the whole place is second to none. Let alone the people and massages all being phenomenal. HIGHLY RECOMMEND THIS PLACE ABOVE ANY OTHER SPA MASSAGE RETREAT! 🙂 love love love. Thank god me and my wife found it.
Smiggle Babe: Wow! I wish I had enough time to do their full body massage, but since today I only got an hour to spent before my flight so I can only do pedicure and foot scrub. Impeccable service and amazing pedicure, the most meticulous pedicure I ever had. Just a minor thing tho, maybe there should be a little bit of massage done before the pedicure and during the scrub process. I would go back again soon! 😊