Once Upon A Thai Spa (Phrom Phong)
Once Upon A Thai Spa – One of the spa places in Khlongtoey, Bangkok, Thailand that is popular and has many customers is Once Upon A Thai Spa. This spa has quite complete facilities, offering many massage treatment services such as traditional thai massage, traditional thai foot massage, head, back & shoulder massage, hot herbal aroma oil massage, traditional deep tissue massage (muscle relief), herbal body scrub.
The experienced and professional therapists from Once Upon A Thai Spa will serve you wholeheartedly. Go to this spa place, you will feel extraordinary comfort, your mind and body will be refreshed.
Information of Once Upon A Thai Spa
Before you come to Once Upon A Thai Spa, it's good to know the information about the address, phone number, opening hours and reviews. The following is information about Once Upon A Thai Spa:
Place Name: Once Upon A Thai Spa
Service: Massage Spa in Bangkok Thailand
Address: 8 7 Sukhumvit 28 Alley, Khlongton Khlongtoey Bangkok 10110, Thailand
Address: 8 7 ถ. สุขุมวิท 28 Khlongton Khlongtoey กรุงเทพมหานคร 10110
Phone Number: +66922929799
Hours:

Sunday 10AM–10PM
Monday 10AM–10PM
Tuesday 10AM–10PM
Wednesday 10AM–10PM
Thursday 10AM–10PM
Friday 10AM–10PM
Saturday 10AM–10PM

Website: http://onceuponathaispa.com/
Facebook: One Upon A Thai Spa
Instagram: Once Upon A Thai Spa
Location: Maps Once Upon A Thai Spa
That's what we can give you about Once Upon A Thai Spa. If you want to add other information about Once Upon A Thai Spa, or you want to share your experience, please write it in the comments column.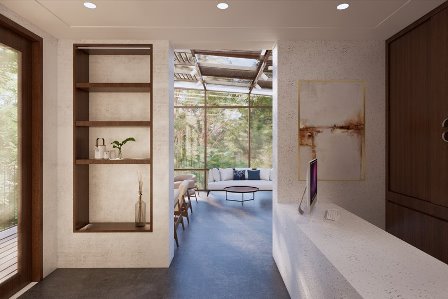 Once Upon A Thai Spa Reviews
Once Upon A Thai Spa has good reviews from customers, both on Google and on Social Media. The following are some of the featured customer reviews of Once Upon A Thai Spa:
Digi Meth: We take Sky After Rain course for two persons. The atmosphere is good, the hot herbal aroma scent is great, I selected lemongrass scent for Aroma oil and Tamarind scent for scrub, and the aroma massage is great also. The massage room for two seem small but functional. All service is great and will return for other massage absolutely.
Jessie Bloom: This is an amazing spa surprising me. Come with soft water sound and nice herbal aroma upon your arrival, nice service, welcome drink.
Definitely excellent environment, make you very relax. I took Sky after rain package this time.
You can choose your favourite scrub and aroma. will come here again, and recommend you all 😉
Olivia B: MY NEW FAVOURITE SPA❤️
5 stars for a clean space, polite staff, and professional massage! Also love the natural products they use. I have sensitive skin but their oils are amazing with high quality ingredients and not sticky at all! 👏👏👏👏👏
PS. Free welcome drink + refreshing towel is so good. And they also serve organic tea + fruits after the massage 😍
Damien L: I had a very good experience in this spa! Staff was friendly and very welcoming. The massage was incredible and the manager definitely gives attention to details. They offer you organic oils and tea in a modern Thai design environment. The spa itself is brand new and the prices matches surrounding competitors. Will come back and recommend.
Justine Lim: Newly open spa. 5 star for their clean and hygienic place. Professional polite, masseuse who knew exactly where the pressure point is.. I did Herbal Aroma Oil Massage for 120 mins and felt so rejuvenate after the session..
Plus point they served complimentary ice cream / local snacks after treatment 😀😀.. Definitely will come back again!!
Allen ZHAO: Near the BTS. I chose traditional Thai massage and it is really nice. The room is clean and The people there are so kind and professional. It could be the best traditional Thai massage that I have experienced. Will go there again.
Mariana Beckova: Amazing service & massage. My neck was stiff & she worked on it a lot & now it feels much better. Beautiful space & very clean. I will definitely come back.
Suthirugs Berry: This is a sensational place for a massage. The therapist is professional and the services is really good with ice cream at the end 5555. I love this place and will definitely come again.
DU CHUN JIN: Very nice place!! Seems they just reopened with new design and facilities. Everyone from concierge to therapist are so professional and it's a complete relaxing experience. I am very surprised when the staff asked me if I would like to shower and need hair dryer. At the end they provide Dyson Bronze to me XD. Definitely coming back again!
Eusden Shing: Wonderful spa experience at Once Upon a Thai. The interior decor, music, and ambiance is flawless. The massages are impeccable and we had a wonderful relaxing afternoon.
Tai Fai: Friendly staff and execellent service.
Very relax and comfort environment 👍🏼
Most important, the massage is great, effective and heal my discomfort 😍
Thank you very much 👍🏼👍🏼👍🏼
Karuna Sathu: Very relaxing. Smell nice and super clean. And the ice cream 😍 LOVE ITTT Recommend to do 1.30 hr + coz you will probably fall asleep during the message
Kelvin Ng: After walk the entire day this is really rejuvenating. Definitely a very recommended place to visit! Great environment, professional yet friendly receptionist and fantastic therapist!
SD Fee: Fantastic service. The whole team is professional and friendly. The ambience is elegant and welcoming. The massage is great. It was a great experience. Will definitely visit them again when in bangkok 🙂 Highly recommended
GAO FENG: Everything was spot on in Once Upon A Thai Spa. Staff were really kind and supportive thru out the whole process. massage was super relaxing as well. will definitely come back.
Kevin Ardianto: Hidden gems boutique spa, very good service and surprisingly good post massage snack. Clean and hygienic