Bangkok Spa JB "Johor Bahru" Malaysia
Bangkok Spa JB Malaysia – One of the most popular spa places in Johor Bahru is Bangkok Spa. The location is in Johor Bahru Malaysia. You can find a variety of massage services from Thailand there. There are also hundreds of therapists who are imported directly from Thailand, they are experienced in serving customers, doing massages and are professional.
Then, are you looking for the phone number and address of Bangkok Spa JB Malaysia? In this article, we briefly write about Bangkok Spa JB Malaysia.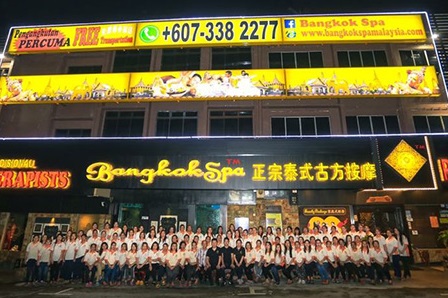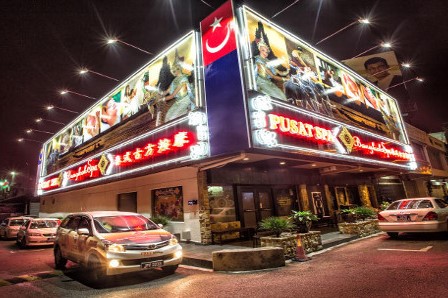 Bangkok Spa JB
The following is the service information, address and telephone number of Bangkok Spa JB:
Place Name: Bangkok Spa
Address 1: 177, 171, 171A, 173, 173A, 175, 175A, 177A, Jalan Perisai, Taman Sri Tebrau, 80050 Johor Bahru, Johor, Malaysia
Address 2: 58, 58A, 58B, 60, 60A, 60B, 62, 62A, 62B, Jalan Abiad, Taman Pelangi, 80400, Johor Bahru
Phone Number:

+6073382233

+6073333333
+6073382233
+6073332277

Fax:
Hours:

Wednesday 11AM–5AM
Thursday 11AM–5AM
Friday 11AM–5AM
Saturday 11AM–5AM
Sunday 11AM–5AM
Monday 11AM–5AM
Tuesday 11AM–5AM

Website: bangkokspamalaysia.com
Facilities: Free Transportation Services
Hopefully this article about Bangkok Spa JB is useful for you. If you have other information about Bangkok Spa JB or have come directly to the location, please write your experience in the comments column below this article.
Reviews of Bangkok Spa JB
Bangkok Spa JB has received many good reviews from customers, including the following:
Natasha Young: One of the best massage experiences of my life! First of all, their customer service is amazing, they're so accommodating and welcoming, and even provide free transport after the massage. 5 of us got a private room and it was so worth the upgrade! The masseuse are so skilled, polite and friendly. By full-body, they really meant full body (fingers, toes, forehead, everything!). My only regret is we should have gone for 2 hours instead of 1.5
Clarissa Cao: We have been visiting Bangkok Spa for few years. Receptionist are very nice & welcoming. Masseuses are well trained and massage rooms are clean. However, you might wish to consider topping up RM25 for private room as it can be super noisy if you opt for non-private rooms. Supposedly it should be a well relaxed session for us, however, due to the extended noise coming directly outside our massage room, it has greatly impacted the overall experience for us with Bangkok Spa. Once again, we still encourage people to come here for massage, however, do consider opt in for private rooms.
Alicia Pua: Affordable spa packages and excellent hospitality and massage from the masseurs! Glad my friends and I took the 2 hour package with a private room, sauna and jacuzzi for us to enjoy after the massage! 👍🏻 Update: went back for a second time and unfortunately, their service standard dropped. We requested for a 3 hour massage with the previous masseur. When she entered the room, she was unhappy that it was a 3 hour massage and asked why we decided to go for a massage that's 3 hours and that she is so tired after massaging people the whole day. Overall, it's a hit or miss with your experience here. The packages are worth your buck but the experience may not necessarily be consistent.
L: This is a massage shop that offers authentic Thai massage without those special sex services. So it is suitable for women and the whole family to press. The price of the massage is cheap, but for a private room, you need to add about 30 ringgit. I recommend that you do not come directly to the door and first whatapp booked the appointment is better. Especially on weekends and holidays are often full.
Chermaine Tan: massage 10/10. had the 60 min foot massage and it was amazing. ended off with a 10 min neck and shoulder massage too, loved it!!
Eugene Lee: Price is affordable and able to get private room for 2 pax. Please call to make a reservation, if not you will need to come back at a later time. Massage was 10/10 never felt so relaxed in years. Would come back again when there is time! 🙂
Jun Wei Yeo: Got a private room for 2 for 90min foot massage. Room is away from the lobby and pretty quite. It's one of the massage places that never fails to disappoint. Glad to be back after a near 3 yr absence! 👍👍
Michelle Goh: Found this place on google. We went to the first outlet sadly they were fully booked the staff there was super friendly and helpful helped us check if the near by outlet have slot .
Walk in and was greeted by the friendly staff. The massage was good paid 124Rm for a 1 hour foot massage and 1 hour traditional Thai massage. The lady who was helping me was very professional she notice when she press a spot and I felt pain . Over all really enjoy this massage session
NohZ: Recently Bangkok spa is full and require booking before visit. Was advised to book 3 days earlier and mainly is due to lack of manpower for the job compared to precovid days. The price seems the same as last time but was not lucky enough to be able to receive a massage session
Brendan: Had a really good foot massage here. I booked through WhatsApp and it was quite simple and easy to book. Place was clean and comfortable. Foot massage is done in a private room for 2 pax, and they gave free tea. Price is okay, not cheap but it's worth it as a treat. Note: they offer a free shuttle to and fro ksl mall, although on the day I went the driver was on mc.