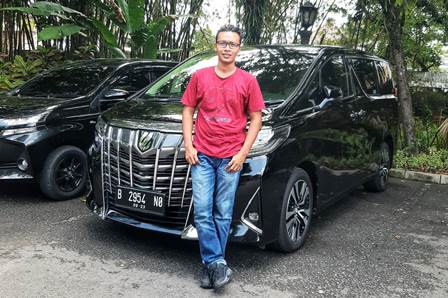 Need a driver in Yogyakarta? Trust us and the team.
Yogyakarta Driver – We are "BP Rent Car", one of the transportation service providers in the City of Yogyakarta. To make it easier for foreign tourists who come to Yogyakarta, we provide Yogyakarta driver services.
You will get services from our driver with a comfortable vehicle. The Yogyakarta local driver team from BP Rent Car absolutely very well trained, have a good personality, punctual and can provide excellent service and exceed the guest's expectation. Equally important, what we pay attention to is honesty in serving tourists who come to Yogyakarta.
Thats why, tourists who need drivers in Yogyakarta don't have to worry about using our services. Many tourists have come from various countries and used our services, such as Australia, Malaysia, Singapore, China, Thailand, the Netherlands, France, Portugal, Sweden, England, Poland and even from the Americas.
Our goal is to make tourists satifactoun and feel at home. The friendliness of the local residents of the City of Yogyakarta will make you calm and worry-free. Yogyakarta is indeed different from other cities, the culture and traditions are still very strong, people really appreciate something they don't know or already have.
Yogyakarta is usually the second destination for foreign tourists after they visit Bali. Or, tourists living in Bali and taking the time to visit the city of Yogyakarta to enjoy the beauty of the city and its natural attractions.
There are several interesting places that are favorites for foreigners, such as Borobudur Temple, Prambanan Temple, Kraton, Tamansari, Jomblang Cave, Timang Beach and many others.
Are you interested in visiting the City of Yogyakarta? You don't need to hesitate anymore to contact Yogyakarta Driver Team, we will help you to enjoy the tour and become a memorable driver for your trip experience.
Contact us and get the best price offer! The driver will pick you up and become your personal guide for sightseeing trips in the city of Yogyakarta.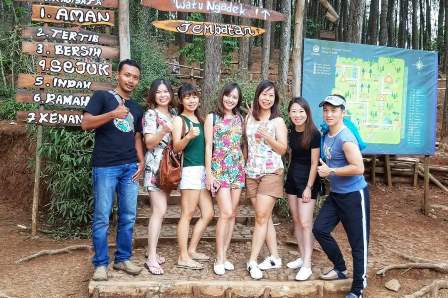 More comfortable with a Guide Driver Yogyakarta Tourism
We want you to feel the convenience of traveling in Yogyakarta, both from the begining resevation of drivers in Jogja, until the trip is complete. We are very flexible in any case, in terms of price and your departure schedule.
Communicate with us about you want to have, the Yogyakarta driver tour team will provide the best services for your trip.
Yogyakarta tour drivers provide Avanza and Innova Reborn cars for passengers with less than 5 people, with sufficient luggage capacity of up to 4-5 suitcases.
For a big groups, we provide larger vehicles such as Isuzu ELF and Hiace. The number of passenger seats on the ELF and Hiace is quite a lot, so it can accommodate up to 14 passengers (10 passanger with luggage).
We can pick up passengers at various location points, such as at YIA Airport (Yogyakarta International Airport), Tugu Station and Hotels. After we pick you up, you can immediately go on a tour or if you are coming from YIA Airport /Tugu Station, you can drop off to the hotel where you are staying.
With us, you can determine your tour itinerary easily and worry-free! Your journey will start from whereever you want, visiting various interesting tourist sites in this special city.
Yogyakarta Driver will help you plan trips and tourist destinations that you want to visit. Not only in the city, the Yogyakarta Driver Team can be your driver for the Bromo, Ijen and Bali overland trips.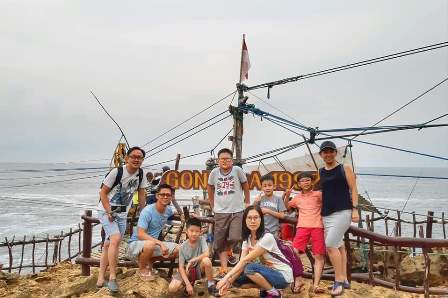 How to Order Driver Services in Yogyakarta?
| | |
| --- | --- |
| Phone | Klik! 081373102009 |
| Whatsapp | Klik! 081373102009 |
| Email | bprentcar22@gmail.com |
| Website | bprentcar.com |
| Coverage Area | Yogyakarta, Sleman, Bantul, Kulon Progo, Gunungkidul |
| Our Service | Private Car Charter with Driver, Yogyakarta Airport Transfer, Yogyakarta City Tour, Overland Tour, Fullday Tour, Halfday Tour. |
| Tours | Borobudur, Merapi, Prambanan, Timang Beach, Jomblang Cave, Pindul Cave, Sultan Palace, Tamansari, Suroloyo Peak, Parangtritis Beach etc. |
To make reservation a Yogyakarta driver service you don't need to be confused, please visit the bprentcar.com website in English with the following link: Yogyakarta Driver then find out the information in advance and contact us.
There are several ways to connect with us, namely by Email/Whatsapp or through our social media (FB Yogyakarta Chauffeur/Instagram BP Rent Car). To order a driver rental in Jogja, you don't need to make an upfront payment or down payment.
However, for tour packages that include accommodation and entrance fees, you will be charged an advance payment fee and can be transferred to our bank account. No need to worry about payment problems, customer trust in our brand is very high, you can search for it on Google or social media.