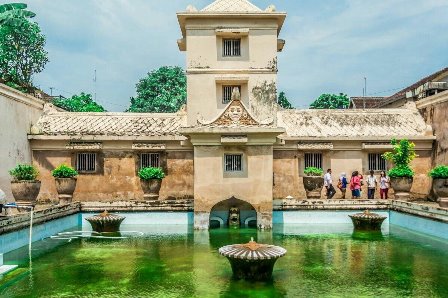 Yogyakarta City Tour
Yogyakarta City Tour is an Yogyakarta Tours Experience to See Yogyakarta City with Traditional Cultures and Beautiful Place of Interest.
Enjoy the Yogyakarta Tours around 10 to 12 hours during your holiday. Enjoy Yogyakarta city tour packages with our profesional Yogyakarta Tours Driver are friendly guiding you to visit the beautiful place and panorama of tourist sites and other tourist destination by performing their outstanding service together for your convenience and enjoyable during full one day tours.
During the Yogyakarta City Tours Trip Itinerary Experience, you will be amazed with interest place we visit, is a full impressive experience from the best selection of day tours package. Please see below our best from the best Yogyakarta Full Day Tours packages, we create the package after do some research which site is the most beautiful and perfect to visit during your holiday in Yogyakarta.
Our Javanese driver has been trained to more familiar with the entire tourist destination, able to give some suggestion which sites the best to visit and always ready to answer all your question about the trip and never fail to satisfying the guest during Yogyakarta City Tours Itinerary journey.
During the Yogyakarta city tour or Yogyakarta full day tours the itinerary, if you don't like the places we visit we can skip and we will replace with other site suitable for your desire. Nevertheless, please choose our Yogyakarta City Tour Package and make your holiday meaningful and memorable one. We will keep update if there any new Yogyakarta Full Day Tour Package program with interesting place to visit for tour in Yogyakarta.
Yogyakarta City Tour Package is A Yogyakarta Full Day Tour/Yogyakarta One Day Tours Trip Itinerary Experience To See Unique Cultures and Place of Interest in Yogyakarta City
We provide open trip for private transport (inclusive driver, fuel, parking) to explore beauty and cultural places of the city. The tour driver will pick you up and escort you to remarkable places in Yogyakarta city and its surroundings.
For More Information Please Visit: Tours Package and Car Rental