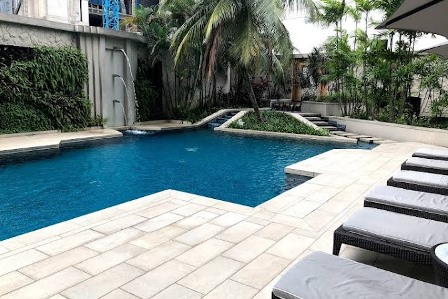 Spa Village Kuala Lumpur
The Spa Village Kuala Lumpur is an oasis of regeneration and beauty in the midst of the bustling city of Kuala Lumpur. Here East meets West; new meets old, delivering a unique healing culture.
This unique retreat offers a mix of the world's most sophisticated therapies integrated with the healing practices of the region. Paying tribute to the cultural diversity and rich healing heritage of the area, this most stylish of spas blends ancient practices with modern, using natural local ingredients to provide a blissful relaxation and recovery opportunity.
Therapies range across a spectrum of treatments, from the most traditional of Malay, through to the Sensory Sound Bath Room, the only one of its kind in Asia, which will provide a combination of sensory sensations designed to soothe, and heighten awareness.
In this age of technology, stress and hyper-competition, Spa Village Kuala Lumpur provides a uniquely secluded urban environment to rejuvenate, relax, and take pleasure.
Upscale spa with a sensory soundbath room, a swimming pool & a range of massage treatments.
Information of Spa Village Kuala Lumpur
Place Name: Spa Village Kuala Lumpur
Located in: The Ritz-Carlton, Kuala Lumpur
Address: The Ritz-Carlton, 168, Jln Imbi, Bukit Bintang, 55100 Kuala Lumpur, WP Kuala Lumpur, Malaysia
Hours:

Tuesday 12–10PM
Wednesday 12–10PM
Thursday 12–10PM
Friday 12–10PM
Saturday 12–10PM
Sunday 12–10PM
Monday 12–10PM

Phone: +60 3-2782 9090
Website: https://www.spavillage.com/kualalumpur/index.htm
Location: Maps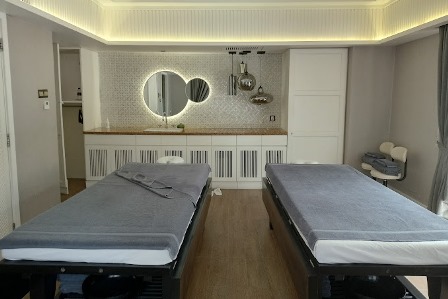 Spa Village Kuala Lumpur Reviews
Evanescence: Very good service from the reception counter onwards till the end. Hubby and me chose Balinese massage. Medium pressure. My masseuse was a Chinese lady, can't really clearly see her name tag..may be Ming Chen? Her pressure point was on point, strong enough. She was very professional and courteous. Hubby got a Balinese lady. He commented she was good too. Ambience was still relaxing to me even though there were negligible construction sound, may be because the massage was too good. After the massage, we were served with ginger lemon tea as immune booster.
Adrienne Foo: Been here twice, once for the campur-campur full body massage & another for the sensory sound bath. Both were 10/10 amazing. If I had to choose, campur-campur would be my preference because it's longer.
Their service is impeccable though. Got complimentary cakes for my boyfriend's birthday.
Fatimah Yusof: One of the few times a person has permission to caress herself, and there was a kind of primal pleasure in the smooth , slippery shower.
ecah anuar: Variety of massages available with superb masseurs. You won't regret it. The only setback is couple massage treatment, there is no screen to block male masseur view of lady customer unless you choose both ladies masseurs for you and spouse which quite awkward for me.
LIONG MM: Located inside Ritz-Carlton KL at the 4th floor and there is a bridge connecting from Starhill Gallery so is convenient to park there or at Pavillion within walking distance.
There is a cold welcome drink and a warm ginger tea after the massage. The room is clean and spacious but the bath tub is located outside open area. Not very recommended to use as there is construction on going beside.
The package price is within range but not value for money to me. It could be better if given more time to use their facilities.