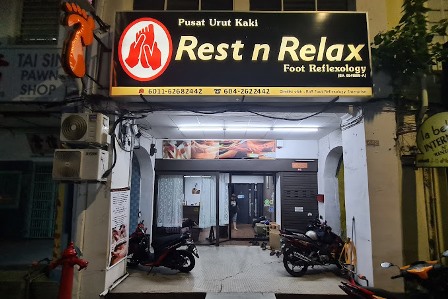 Rest n Relax Reflexology George Town
Information of Rest n Relax Reflexology
Place Name: Rest n Relax Reflexology
Address: 442, Chulia St, Georgetown, 10200 George Town, Penang, Malaysia
Hours:

Sunday 12PM–12AM
Monday 12PM–12AM
Tuesday 12PM–12AM
Wednesday 12PM–12AM
Thursday 12PM–12AM
Friday 12PM–12AM
Saturday 12PM–12AM

Phone: +601162682442
Website: https://rest-n-relax-reflexology.business.site/
Location: Maps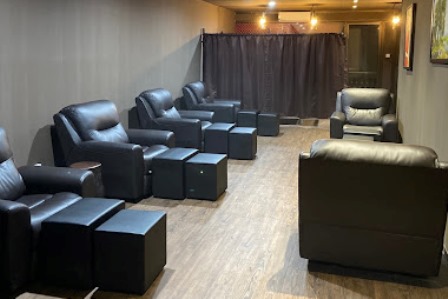 Rest n Relax Reflexology Penang Reviews
Elvina Tria: Very friendly owner and I had good (strong) massage! Price is reasonable. The place is low key. Recommended!
Sarah Metcalfe: Absolutely brilliant massage. They really know what they are doing. Helped with my aching feet and my siatica! Now called Lega Lega Reflexology. Khorli is brilliant!
Shirley Tan: Clean and pleasant experience. Both aunty and Uncle are professional and good at what they do. Super relieved after 1.5hr of massage. Highly recommended 👍🏻
Lisa Choong: Very clean, serene and relaxing atmosphere. Masseuse are experienced, professional and very friendly. Owner is very friendly and accommodating. Pricing is very reasonable too. Been there 3 times in 2weeks and definitely my permanent go to place for a great massage. Well done!
Yuki Tsuda: Good massage, clean room, and friendly staff & owners. I would like to come back!
UnifiedCommunication Malaysia: The place change its name to LEGa LEGa now but the maaseur is still good as usual…