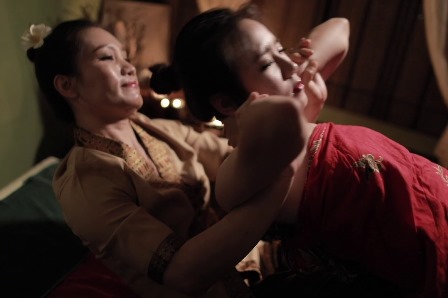 Nusa Dua Massage Treatment House (Pulau Tikus)
Nusa Dua Treatment House was established in 15th October 2009, inspired by the traditional Thailand, China,Swedish, Bali Indonesia spa concept with its Asian therapies and focusing on physical harmony. As one of the pioneer oriental beauty spa and massage in Malaysia, it delivers an exotic twist of ancient health and beauty practices which have been passed down from generation to generation.
Information of Nusa Dua Massage Treatment House (Pulau Tikus)
Place Name: Nusa Dua Massage Treatment House (Pulau Tikus)
Address: 15, Lorong Leandro's, George Town, 10250 George Town, Pulau Pinang, Malaysia
Hours:

Sunday 10AM–7PM
Monday 10AM–8PM
Tuesday 10AM–8PM
Wednesday 10AM–8PM
Thursday 10AM–8PM
Friday 10AM–8PM
Saturday 10AM–7PM

Phone: +60143402905
Website: https://nusadua.com.my/
Facebook: https://www.facebook.com/nusadua.treatmenthouse/
Location: Maps
Nusa Dua Massage Treatment House (Pulau Tikus) Reviews
ᴇᴍɪ ʟʏ ʟᴇᴀɴ: I went to nusadua pulau tikus for the treatment massage . It was recommended by my friend which is already been there for the treatment . They massage are really great , help me to solve my shoulder pain problem . After a session of massage , I felt so much better and my shoulder fully released. And the price is so reasonable for this kind of treatment massage , and I won't expect more for the private room .I would like to recommend to other friends . And definitely I will visit again . Thanks for my masseur , she is really great
Maria Lim: I was having severe upper & lower back pain coupled with calcaneum spur Lt foot,was practically limping and brought by niece to this place,had full body massage for 1st trial, though it was a painful massage but after treatment i was relieved of my aches & pains for 50-70%, immediately signed up for the therapeutic massage course and looking forward for next appointment after a week,thk you Ms Christine…see you soon
Yit Thang Choong: This is my first time experience massage at nusadua treatment house penang. It was recommended by my friend. The price here is very reasonable because they are doing treatment type so is consider very valuable price in the market. The most important is the Therapist there really help me to solve my shoulder aid problem. I would surely recommend to all my friends. Thank you nusadua treatment house. I have a very good experience there
Carson Yeoh: I like this place of massage , skillfull of massagers and beautician ,their service is very good and friendly , my friend enjoy face lifting massage and the results is very good also 👍👍👍definitely will go again 😆😆😆
Mary Prior: Experienced masseuse knew what she was doing, really helped free up my shoulder, no pain, no gain! Have made appointment for next week.