Bromo Ijen Tour Packages – Are you looking for transport packages from Jogja, Bromo, Ijen Crater and Bali or Jogja Bromo Ijen tour packages? This is recommended trip to explore the best destination in Java Island starting from Jogja (Yogyakarta) and finish in Bali. This tour lasts 5 day 4 nights.
Bromo Ijen Tour Packages 5 Days 4 Nights
With this tour packages service, you have the opportunity to visit Borobudur Temple, Merapi Volcano (tour with Jeep), Prambanan Temple, Mount Bromo, Ijen Crater and drop-off to Bali Island.
Starting tour from Yogyakarta, Bromo, Ijen Crater and Drop-off to Bali. 5 days 4 night tour Yogyakarta, Bromo Mount, Ijen Crater and drop-off to Bali, pick up at Yogyakarta International Airport or Hotel in Yogyakarta and finish at your hotel in Bali or Bali Ngurah Rai Airport was perfect tour.
For the first time, you will visiting Brobudur Temple, Merapi Volcano or Sultan Palace and the magical Prambanan Temple and then staying at hotel arround the city of Yogyakarta for two nights. There are still many city tour activities in Jogja the next day before heading to the Bromo Mount area.
And the last day, we did a hike to the famous Blue Fire in Ijen Crater. The tour ends with a ferry to the Bali Island and drop0off to your hotel in Bali, Denpasar, Ubud, Kuta, Lovina, Jimbaran etc.
Itinerary Yogyakarta Bromo Ijen Bali Tour 5 Days 4 Nights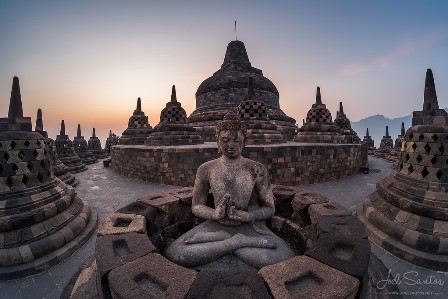 Day 1 Yogyakarta Airport or Hotel, Borobudur Temple Tour, Merapi Volcano, Prambanan Temple Tour
On arrival in Jogja (Yogyakarta) we will pick you up at Yogyakarta International Airport or Hotel in Yogyakarta then direct to Borobudur temple. The tour include visiting Merapi Jeep Tour and Prambanan Temple Tour. Check in hotel and free program.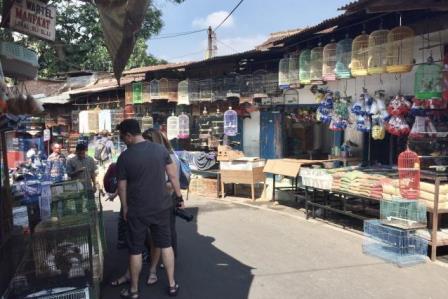 Day 2 Yogyakarta City Tour
After breakfast at hotel then proceed journey in Jogja by visiting Sultan Palace, Tamansari Water Castle, Bird Market (PASTY), Batik Home Industry and Silversmith at Kota Gede with its processing and beautiful collections. Then preparing to Bromo Mount. You can rest in the car or in rest area in the tol during your journey to Bromo.
Day 3 Bromo Sunrise Tour, Bromo Crater and Hotel in Ijen Area
Start to exploring Bromo Sunrise Tour at 3.00 AM and your journey will start at 4.00 AM to enjoy the beautiful nature and the splendid sunrise at Mt. Penanjakan. After finish enjoying sunrise then proceed to Mt. Bromo Crater through the shimmering sea of sand. After explring Bromo Mount, we will direct to Ijen and check in at Hotel in Ijen area. Then rest to waiting time to exploring Ijen Crater.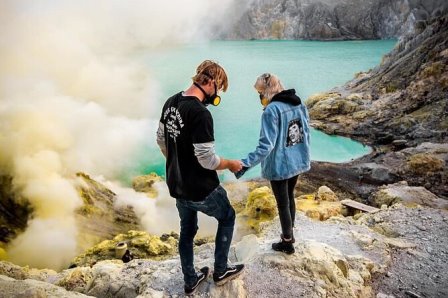 Day 4 Ijen Blue Fire Tour, Drop-off to Bali
Ijen Blue Flame Tour start in midnight around 00.00 am, from hotel drive to Paltuding post. After arriving in Paltuding accompanied with a local guide start trekking to peak of mount ijen volcano about 3 km. This clim usually need around 2 hours hiking. Enjoying the beautiful of volcanoes lake of blue fire or blue flame and suroundings. After finishing the trip in Ijen, return to Paltuding and transfer to the Banyuwangi port to cross by ferry to the Bali island. Arriving at the port of Bali, then continues driving to your last destination in the Bali area (Ubud, Denpasar, Kuta, etc). and the tour is ended.
| | |
| --- | --- |
| Participant | Jogja, Bromo, Ijen, Bali |
| 2 | IDR 7.000.000 |
| 3 | IDR 5.900.000 |
| 4 | IDR 5.400.000 |
| 5 | IDR 5.100.000 |
* more than 5 participants, please contact us by email (bprentcar22@gmail.com)
Tour Include:
Comfortable transportation with full air conditioner
English Driver experienced, fuel, entrance fee, parking fee, highway/toll fee
2 Night hotel in Yogyakarta
1 Night hotel in Ijen Crater
4WD Jeep at to exploring Merapi and Bromo
Gas mask for Ijen Crater (Blue Fire) tour
Local guide for Ijen Trekking
Breakfast and mineral water
Ferry ticket to Bali
Exclude:
Travel Insurance
Airport tax, Horse riding
Lunch & Dinner during trips
Personal expenses (Bar, Laundry, Tips, etc)