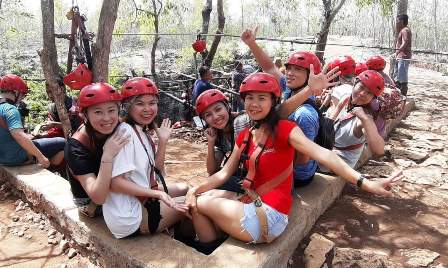 Looking for tour operators in Jogja?
You are already here.
bprentcar.com is local on-line tour operator where we can arrange your holiday in Yogyakarta by provided tour with Yogyakarta Tour Driver and Guide.
The beautiful Yogyakarta consisting of images and stories about people, nature, culture, art and performance, Javanese ceremonies, Javanese daily life, Javanese beaches, rice terraces and able to share the beauty and uniqueness of Yogyakarta.
It's so happy if people from different countries knows what Yogyakarta likes, we want to showing Yogyakarta to people around the world so they know Yogyakarta is really beauty and unique.
That's why we set up this on-line tour and we wish this on-line program is useful when you want to visit Yogyakarta, and we are from bprentcar.com always ready to help you and as your friend to explore Yogyakarta.
Available Yogyakarta tour service from bprentcar.com are: Yogyakarta Full Day Tour, Yogyakarta Half Day Tour, Yogyakarta Combinations Tour, Yogyakarta Activities Tour, Yogyakarta Double Activities Tour, Yogyakarta Triple Activities Tour, Yogyakarta Car Charter and many other activities during your holiday in Yogyakarta.
If you would like to find out more about our tours program, adventure activity and private car charter services. We'll be delighted to answer any questions you have.