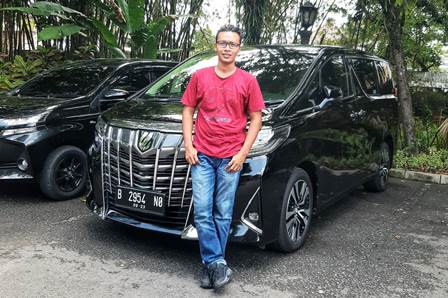 Recommended Private Driver For Tour and Sightseeing in Yogyakarta
Recommended Private Driver For Tour and Sightseeing in Yogyakarta – Thank you very much for your kind attention and trust to visit our website.
We would like to welcome you to explore our company website, bprentcar.com. We are Yogyakarta private tour driver and guides are always available to drive you around to see beautiful places and culture in Yogyakarta. Our friendly and experienced Yogyakarta driver are good English speaking to ensure to make our clients happy with our helpful attitude.
We are recommended Yogyakarta Driver or Private Tour Driver in Yogyakarta always take care of our customers very well and we can make good suggestions for your trip in Yogyakarta so that your valuable holiday will be a memorable one.
Our company proudly offer to you selections of private tours, fun filled half day and full day car charter or tours for all your custom combination of activities. All our tours are private and exclusive, that means there are no other participants joining except for your family or friend and you.
Our fleet of vehicles are all complete with full business license. Our Yogyakarta driver will ensure that your safety is our prime concern. Satisfaction with reasonable price!! Please sit tight and enjoy exploring the exclusive tours that are waiting for you!!
bprentcar.com is a local tour operator service in Yogyakarta manage by original Javanese people. This website has been designed with you in mind. We hope the information provided will help you to plan your activities in Yogyakarta.
We will be also glad to assist in your plans and any further information. Thank you very much for your attention and wish to see you soon in Yogyakarta. Please do not hesitate to contact us!