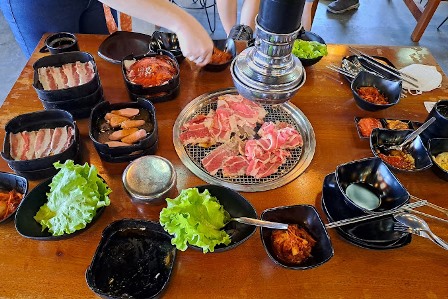 Oharang Korean BBQ Semarang is a Korean restaurant located in Semarang, Indonesia.
It serves traditional Korean cuisine such as barbecued meat, bibimbap, and other Korean dishes.
The restaurant is known for its authentic Korean flavor and high-quality ingredients.
They offer a variety of meat options, including beef, pork, and chicken, that can be cooked on the table-top grills.
The atmosphere is warm and welcoming, with traditional Korean decorations and music.
If you're looking for a delicious Korean dining experience in Semarang, Oharang Korean BBQ is a great option to consider.