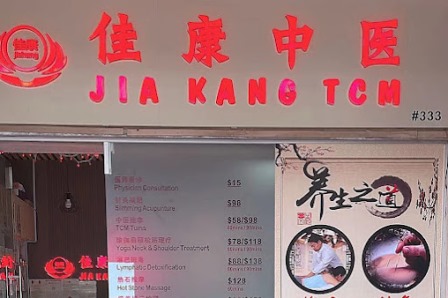 Sgyogamassage 333 Beach Road
JIA KANG TCM/Sgyogamassage is a Traditional Chinese Medicine (TCM) clinic in Singapore.
They offer a range of TCM services including acupuncture, cupping, and herbal medicine.
TCM is a holistic system of medicine that has been used for thousands of years to diagnose and treat various health conditions.
If you're interested in their services, you can contact the clinic directly or visit their website to find out more information on their treatments, pricing, and availability.
You may also want to check online reviews or ask for recommendations from friends or family to ensure that the clinic meets your expectations and provides quality services.
Place Name: JIA KANG TCM
Address: 333 Beach Rd, Singapura 199563
Phone Number:

+6565183305