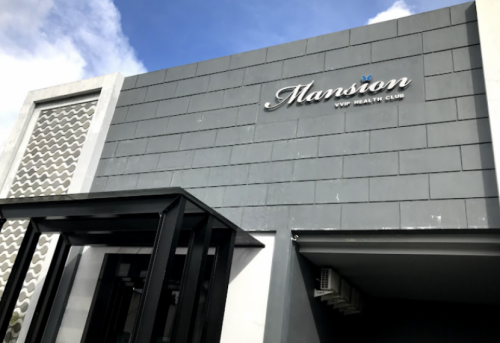 Best Spas for Men in Yogyakarta – Are you in Yogyakarta City and looking for a spa place for men? In this article, bprentcar wants to provide a little information for those of you who want to visit a spa for men in Yogyakarta. We hope this article can be useful and become a reference when you are looking for a spa in Yogyakarta for men.
Best Spas for Men in Yogyakarta
One of the main things and must be considered is the health and fitness of the body. To treat the body, there is one easy way, namely by doing a spa or massage. Taking care of the body is not only a matter of beauty but also body health.
When you are traveling in Yogyakarta City, traveling in Yogyakarta and feeling tired, there are many quality spa places in Yogyakarta that you can visit. The spa in Yogyakarta can help you to maintain your body's performance and fitness.
The price offered for the Jogja men's spa package is very reasonable and certainly won't spend a lot of money on men's spa services. By visiting a spa in Jogja, you will get quality services from the therapists, such as body massage, full body massage, hair spa and other treatments.
However, if you are too tired to visit a spa in Yogyakarta, you can try using a Yogyakarta on call massage service.
Men and women certainly have to take care to keep the body healthy and fit. The men's spa in Yogyakarta that we will discuss in this article is for men who want to feel the sensation of massage in Jogja.
The following is a list of recommended men's spa places in Yogyakarta City:
Yellow River Spa
One of the best and recommended spa places in Yogyakarta for men is Yellow River Spa. In addition to providing a spa, those of you who like to sing can enjoy karaoke here. The location is on Jl. North Ringroad, Yogyakarta City.
There you will feel comfort and tranquility, a quiet spa place can make you more relaxed and forget about busy work. The price for the spa at Yellow River Spa Yogyakarta is quite affordable, depending on the duration and type of service you will choose. To get more complete information, please contact him directly via telephone number at 0812-2500-5500.
de WAVE Spa Massage, and Reflexology
Another recommended spa place for men in Yogyakarta is de WAVE Spa Massage, and Reflexology. You can choose from a variety of spa and massage services for your treatment, such as a complete massage package with aromatherapy, acupressure and many others.
The comfortable atmosphere of the spa will make you calmer and feel relaxed. Moreover, here you will be served by professional and experienced therapists who will make your body and mind fresh again. For those of you who want to visit de WAVE Spa Massage, and Reflexology, please come directly to the address Jl. Langensari No.21, Klitren, Kec. Gondokusuman, Yogyakarta City, Special Region of Yogyakarta 55222.
Graha Spa Yogyakarta
The spa facilities offer excellent services by in-house spa professionals and professional therapists. Hot stone massage Traditional massage Ear treatment Japanese Shiatsu technique Spa services such as hot blanket therapy and Thai massage are available for sale.
The massage techniques offered by Grah Spa will make your body fresher and healthier. Graha Spa is definitely perfect in terms of ingredients. There is a hot tub, sauna, steam room, herbal pool, gym, cafe etc.
Please use the Spa Massage Room Facilities at Grah Spa ranging from IDR 300,000 to IDR 700,000. Costs vary depending on room facilities but if you want a traditional or traditional Japanese massage there is Graha Spa on Jalan Ringroad Utara Maguwoharjo Sleman.
Mansion Spa Yogyakarta
Mansion Spa is one of the best spas in Jogja. The location is very strategic and not far from downtown Yogyakarta. Located at Jalan Kecamatan Spa No. 888 Trehango Hamlet, Judi District, Sulaiman District.
The Mansion Spa building is easily recognizable due to its unique architecture. You can choose from a variety of massage services including massage services and traditional massages. The massage uses warm essential oils and is more like a hot stone massage.
Every loyal customer who visits HomeSpa will always feel at home. You can enjoy a massage from a professional therapist while listening to music. The spa room has air conditioning and some special spa equipment.
Its selling price is about 200,000 to 400,000 rubles.
Morpheus Spa
The recommended place in Jogja Spa to visit is Morpheus Spa. Located at Jalan Magelang Km 7 Sandang in Malti Sulaiman District. Morpheus Spa offers various facilities such as swimming pool, sauna, heated pool, fitness area, relaxation room and massage services.
You can also try different types of massage such as shiatsu massage, Thai massage and traditional massage
Sehat Sempurna Massage
The cheapest spa in Yogyakarta with excellent quality. Supported by public professionals and a variety of resources including air conditioning and TV. There are many types of massage sold, such as traditional massage, shiatsu, reflexology, shiatsu, facial and body scrub. The address is Jalan Ringroad Uttara No. 23 Condongkatur Salam.
Those are 6 spa places in Jogja that are highly recommended for you to visit. In addition to the very complete facilities and services mentioned above, Jogja spa places also charge very reasonable prices.