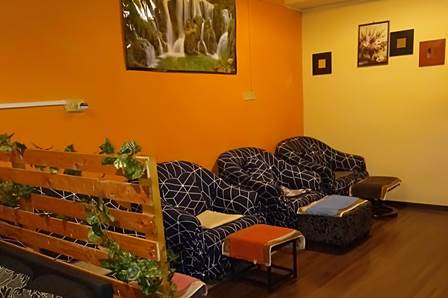 Asiatika Venture Reflexology Centre
Information of Asiatika Venture Reflexology Centre
Place Name: Asiatika Venture Reflexology Centre
Address: 1st floor, 217, Jln Penang, George Town, 10000 George Town, Pulau Pinang, Malaysia
Hours:

Sunday 10:30AM–10PM
Monday 10:30AM–10PM
Tuesday 10:30AM–10PM
Wednesday 10:30AM–10PM
Thursday 10:30AM–10PM
Friday 10:30AM–10PM
Saturday 10:30AM–10PM

Phone: +60 11-3838 3738
Facebook: https://www.facebook.com/asiatikaventurereflexology/
Instagram: https://www.instagram.com/asiatikaventure/
Location: Maps
Asiatika Venture Reflexology Centre Reviews
Sean Michael Walsh Connolly: Amazing foot massages! Highly recommend after long walking days. Very affordable, plus the funds help the blind gentleman that work here.
Yen Qi: Nice massage place! RM25 for 30min foot massage & RM40 for 1hr massage. The staffs are very nice & professional. My family & I had a very relax massage. 👍👍👍
Bee Sari: Had a couples massage here and OMG, amazing!! Don't be turned off by the stairs and the decor, the massage therapists are so professional, the massage is amazing, and of course it's great to contribute towards people whom are blind and have chosen this profession. It is in no way uncomfortable, all staff are blind however, know the clinic inside out. My therapist told me I was walking in the wrong direction, and to watch the ledge. I'm useless!! Thank you again for the massage and the chat 🙂
Loire Cheung: Excellent massage by the blinds. The masseur Hamad was great, he identified where my stiffness and soars were and gave the massage like in a therapeutical manner. I will give a thumb up!👍
S Vis: Great massage for a great price while supporting blind people. Fun experience and kind people.
休ストンレス礼: The struggle of the blind with nice ability to massage body parts. It feels refresh and relax.
Ahmad Marican: Refreshing massage, lets support the less fortunate by supporting their services.